Caddyshack ostensibly has a story. A working class high school student gets a summer job as a caddy at a local country club, where he politics his way into a college scholarship offered annually by a conservative founder of the club. Then in the end, he gives up the scholarship offer to join and win a golf game against the founder for more money than the scholarship was worth. And if anyone ever describes the movie like that, they should be struck down by lightning.
It's not a movie about a story. It's about the Dalai Lama leaving you pearls of wisdom instead of a cash tip, and the voices you give to squirrels made out of plastic explosive. It's about the New Age wisdom offered from a lumberyard owner playing golf blindfolded, and then drinking cheap wine and smoking actual grass with the greenskeeper in the maintenance shed. It's about the steak still having marks from where the jockey was hitting it, and a hat that looks good on you, though.
Released in 1980 and starring Rodney Dangerfield, Chevy Chase, and Bill Murray, Caddyshack is memorable firstly for the lines that seem to just pour endlessly from three of the best comedians of the time apparently improvising and riffing with each other as the story pushes further and further into absurdity. However, the movie also marked the directorial debut of Harold Ramis, who rose to fame as a co-writer of Animal House and later directed comedic classics like Vacation and Groundhog Day.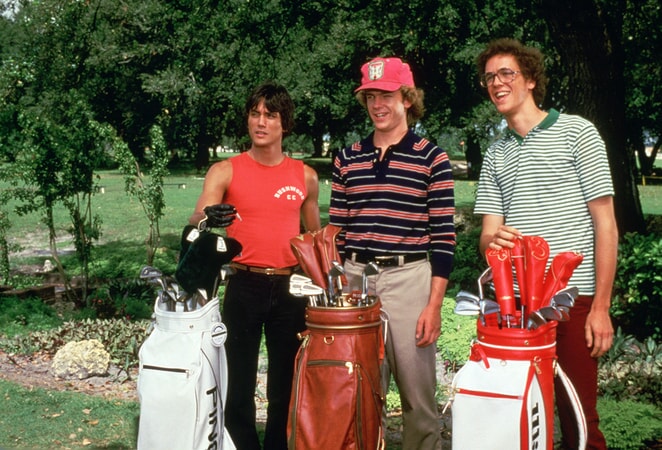 If there's a particular hallmark of Ramis's work and proof of his comedic genius, it's in his ability to create hilariously absurd worlds, fill them with hilariously absurd characters, but at the same time manage to find and protect the aspect that makes the whole thing universally relatable and timeless.
The reason Caddyshack still holds up today, 40 years after it first came out, isn't because of Dangerfield's one-liners, Chase's dry insults, Murray's loveable insanity, or a dancing animatronic gopher. More than anything else, Caddyshack really is a movie about being a teenager. It's about just being an 18-year-old kid, trying to get to college, stressing about getting your girlfriend pregnant, and showing up at the most stodgy, conservative, wealthy, grown-up place you can think of –– a country club –– to find salvation and learning only that the adults are just as insane as anyone else.